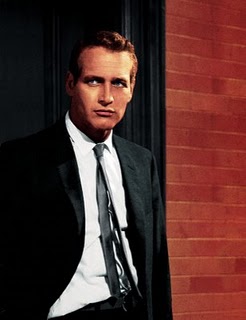 Q: What are your thoughts on tie clips? I've noticed some articles on ties and suits and thought maybe I skimmed over something on tie clips. I have a wedding coming up and will be sporting a 2 button, single vented, dark grey, slim fitting suit with white/charcoal edged cotton pocket square, purple checked shirt and a solid lavender tie. Will a well placed silver tie clip make the outfit complete?
--Mike (MB in training)

A: Mike, are you angling for a cameo on The Sartorialist?

Besides strongly recommending a plain white pocket square, we'd pass on the tie clip. Like fused collars, collar stays, creased pants, starch, and excessive hair gelling, tie clips contribute to a too neat, too calculated, too TTH look. We call for freedom for ties! To dangle asymmetrically, to catch a little gust of wind, to do their part contributing to the aesthetic goal of artful dishevelment.