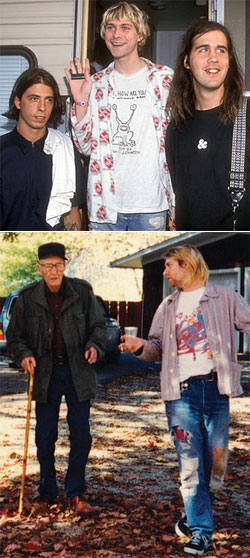 Q: What are your views on the T-shirt under casual unbuttoned shirt look? Thanks for your insight.
--James

A: We're not saying no one can pull this off, ever, but in general our take is too much dishevelment and not enough artfulness. Case in point: we imagine that there are very few photos in which Kurt Cobain looks like the goofiest member of Nirvana, but here you see one of them (top), and Cobain's shirt-and-tshirt combo is definitely a contributing factor.

Even if you're a junkie, we recommend a more put-together look, as William S. Burroughs demonstrates (bottom).