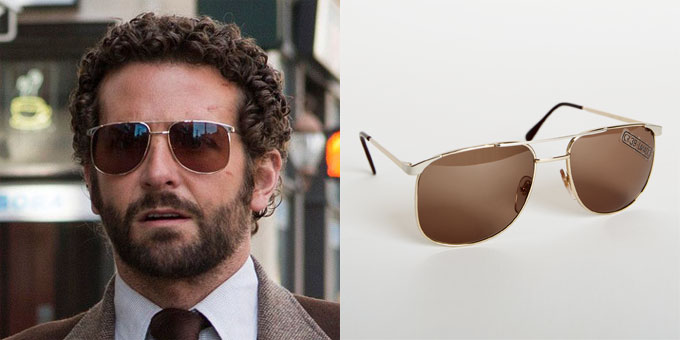 If you're a regular at our shop, then you may have noticed that we added a new product earlier this week — deadstock Girard 3700 sunglasses as worn by Bradley Cooper in American Hustle.
As we explain in the shop, just putting on these mint-condition specimens from the golden era of aviator glasses will make you feel bolder, nobler, and a little reckless. But what we only learned today, through further self-experimentation, is what happens when you pair the Girard 3700s with our Secret Agent Belt.
Simply put, you achieve a state of mind we can only describe as "Double-O DiMaso." All the boldness, nobility, and recklessness remains, but it is now undergirded by a deep sense of lethal and rock-solid competence.
It's a sensation too wonderful to keep to ourselves, and that's why, in the spirit of the holiday season, we are throwing in a complimentary Secret Agent Belt to anyone who orders a pair of the Girard 3700s. Just remember to include your belt size when you complete your order — use the Note section on the order form — and we will take care of the rest.