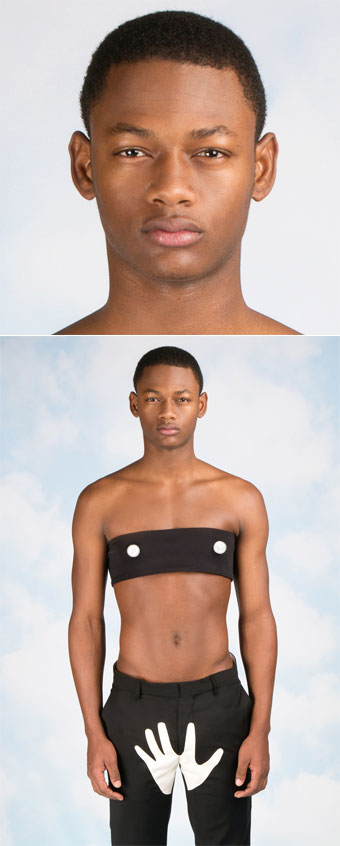 Imagine there's no giant zany clown hand grabbing your package, it's easy if you try? No, we don't think so. To keep a straight face while wearing this outfit by Yoko Ono, you've got to be a true pro. Well done, male model!
As for Yoko Ono, we can officially say that breaking up the Beatles is only the second greatest aesthetic travesty she has perpetrated in her life. The first is the clothing collection in which the Lightbulb Bra appears. Produced in collaboration with Opening Ceremony, and initially offered in "limited-edition" quantities in November 2012, it remains unsurprisingly resistant to purchase, even at 50 percent off.
Thanks to reader David Blackett, who pointed us toward the collection and earned a 4-pack of Disposable Letterpress Beverage Shields for his efforts.
Have you seen a candidate for Show Us Your Game Face, Dude!? Send a note to editor@magnificentbastard.com and if we use it on-air we'll send you some Beverage Shields too.