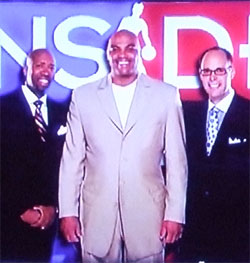 Q: Simple question: how many buttons should their be on the front of your suit?
--Ray

A: We've weighed in on this before when analyzing Iranian president Mahmoud Ahmadinejad's three-button David Byrne look-alike "Psycho Killer" suit.

We officially endorse two buttons. We're not adamantly against the three-button, like we are against skulls or tapered soccer-dad jeans or wearing an electronic device on your belt like some cable-access version of Batman. It's just that we know for certain that four-buttons are out because Charles Barkley wears them. And 3 is closer to 4 than 2, so that's bad.