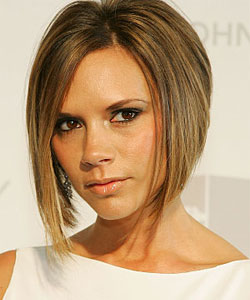 Q: Whenever I dress in a t-shirt and jeans I always look so plain. What are some ways I can look more magnificent, other than things like sunglasses and v-necks?
--John

A: Well, you can call it plain. With the just the right denim and just the right t-shirt, combined with thoughtful accessorization (yes, beyond sunglasses) or footwear, we call this The Uniform.

But don't just take our word for it. Victoria Beckham, up-and-coming designer and former Posh Spice, in the October issue of Details magazine, documents her 10 Rules of Style. Her #1 rule is something we heartily endorse:
Style isn't about money. One of the nicest outfits on a man is pair of jeans, some old, messed-up boots, a simple white tee, and a vintage leather belt. You don't have to spend a lot. It's about mixing and matching and getting things that fit properly.
We'll try to demonstrate this visually in future editions.