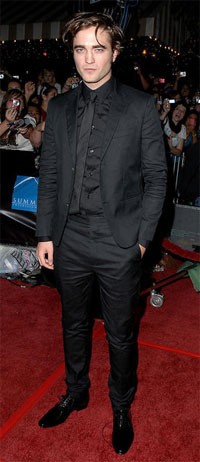 Twilight star Robert Pattinson successfully achieves artful dishevelment -- his hair secret: not washing it for 6 weeks -- but the rest is a bit of a trainwreck:

Black on black on black on black looks like he may have picked this up at Hot Topic.

Skinny tie a novel choice. In 2004.

Skinny pants only serve to enlarge midsection/ass in unflattering ways.