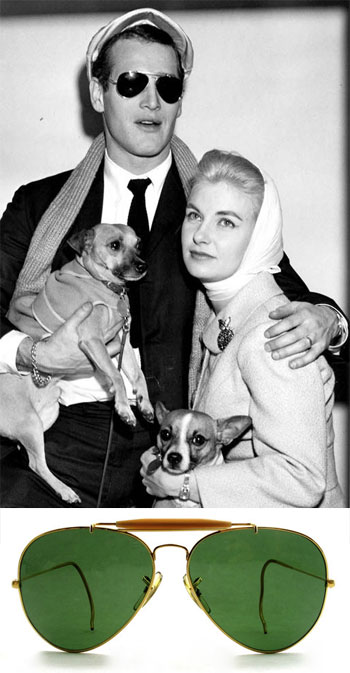 Q: I wear Ray Ban aviators (outdoorsman} style from the late '50s early '60s. Are they in or out of style? Trying to be magnificent is not easy!!
—Matt
A: The Outdoorsman is a little, uh, familiar. ("Familiar" being English for "cliché.") But not as familiar as a pair of Wayfarers, and to our eye, a solid look. While it won't capture attention the way that, say, a pair of Angelos in light havana will, it will also never go out of style. So you're good.
If your pair was indeed produced by Bausch & Lomb in the '50s/'60s, the 12k gold-filled frames should hold up nicely indefinitely. What you need to watch out for is the plastic brow sweat band. Once it starts breaking down or cracks, you can't replace it, and the glasses look goofy and broken without it.
Still, there's no reason to be too careful. If you experience a plastic failure, you can purchase another pair at our eyewear partner Allyn Scura for a buck fifty.