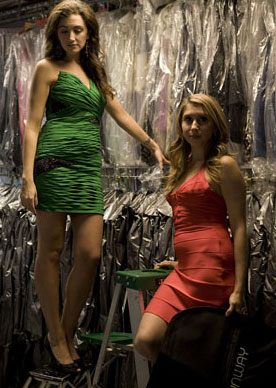 Yesterday the New York Times profiled Rent the Runway, dubbed "A Netflix model for haute couture." A couple of thoughts:

1. As if to minimize skepticism about how a frequently mailed dress will hold up over time, co-founder Jennifer Hyman (left) models a dress that has been clearly run over by a FedEx truck and still looks great!

2. Why rent designer dresses when Paris Hilton and Lindsay Lohan have lightly secured houses packed with totally free dresses?