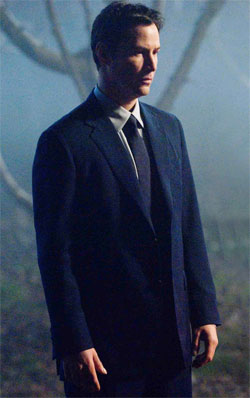 Q: Suits: are we still in 2-button, double-vent mode, or is there something new on the horizon? It is time to update the old wardrobe? Can I still wear my old 4 button models or are those too far gone?
--Allen

A: The 2-button, double-vent mode is still a great choice. Heck, even an alien like Klaatu (Keanu Reeves) from The Day the Earth Stood Still knows it. (If you look closely you can pick out the double vents.)

Regarding the 4-button versions in your possession, we're going to invoke the well-known Charles Barkley rule and request that they remain in your closet.