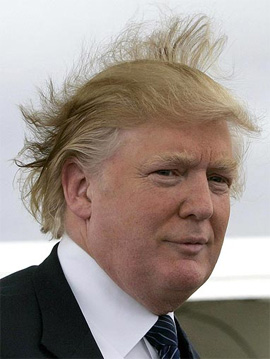 Yesterday Donald Trump announced he isn't running for president.

We didn't realize Trump's run was an either/or proposition between leading the country and giving up his Celebrity Apprentice gig. After all, President Obama finds time to golf every weekend — why couldn't Trump just tape his show on Saturdays?

But apparently his bosses at NBC don't want the host of one of the network's few successful franchises spending any time solutioneering issues like Social Security and health care when more pressing matters of state are at hand — like whether or not to fire Meat Loaf. And given that Trump makes rougly six and half times more money for a single episode of Celebrity Apprentice than President Obama makes in a year, it was easy to see which way the wind was blowing on this one.