MB Feature: The Magnificent Bastard Cocktail
The Contest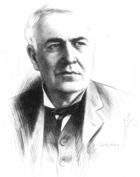 The first 10,000 times Thomas Edison tried to build a storage battery, he failed. Which means that even if he was averaging four new attempts a day, it still took him nearly seven years of solid work — Saturdays, Sundays, and holidays included — to successfully complete his mission. We figure we're maybe half as smart as Edison, and approximately fifty times more lazy. Plus, our own quest — creating a cocktail worthy enough to be called the Magnificent Bastard — is, we believe, at least twenty times harder than building a storage battery. Indeed, it's been 91 years since anyone's created a truly classic cocktail, and look at all the different modifications and improvements that have been made to storage batteries in that time.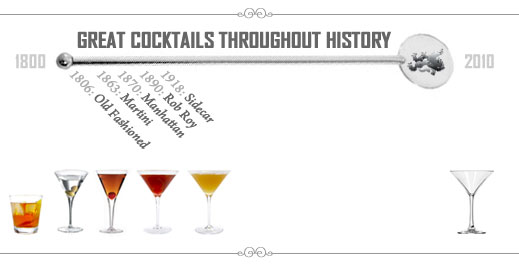 Left to our own devices, we calculate that it would take approximately 14,000 years to invent a cocktail that can proudly stand alongside the Rob Roy and the martini.* And, frankly, we can't wait that long. We're thirsty and we're not getting any younger. We want to be drinking MBs by April 5, so we can enjoy the NCAA Finals with something a little more potent than our usual pint of lager.
That's where you come in. While crowd-sourcing is typically employed in the pursuit of esoteric and/or trivial projects, like developing new kinds of software or analyzing unwieldy piles of data, there's no reason it can't be used for something truly useful, like inventing a new cocktail. You send in your recipes, we judge them. The winning entry will get a $500 shopping spree at KegWorks.com, along with all the glory that will surely come with giving the world a great new balm to toast its triumphs, ease its setbacks, seal its deals, and enliven its slow days at the office.
So get out your muddlers, your jiggers, your strainers. Stock up on bitters, mixers, garnishes, and some top-shelf booze. Then get to work. All entries must be submitted by January 31, 2010.
THE PRIZE
A $500 credit at KegWorks. What can you get for $500? 7,000 plastic palm-tree stirrers. 23.6 pounds of gourmet Maraschino cherries imported from Italy. An absinthe fountain, an absinthe spoon, four absinthe glasses and 1,869 sugar cubes. The possibilities are literally endless.
THE JUDGING
Top entries will be randomly placed in single elimination tournament, to conclude on Monday, April 5, 2010. Tasting will be done by a very lucky, and likely very drunk, 5-person Magnificent Bastard team.
TIPS FOR WINNING/JUDGING CRITERIA
There is no accounting for taste (unfortunately), but when it comes to cocktails we subscribe to the basic principles outlined in David A. Embury's canonic "The Fine Art of Mixing Drinks." It would also be beneficial to take 5 minutes and browse the posts in our cocktails channel, where Embury's principles have been put into practice.
The entry period is over. The tournament is over. We have a winner.
*If it took Edison seven years to invent a storage battery and we're only half as smart, it would take us 14 years. Except we're fifty times more lazy, so we'd have to multiply 14 x 50, which is 700. But since it's twenty times as hard to invent a classic cocktail than it is to invent a storage battery, we've got to multiply 700 x 20, yielding 14,000.