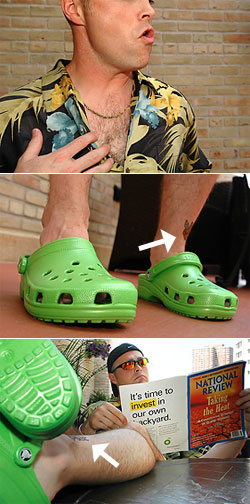 Q: On your "Top 10 Ways to Look Like a Total Toolbag" you forgot to add Number 11 -- trendoid ankle tattoos.
--Brian

A: Only guitar amplifiers go to eleven, not toolbag lists. However, if you look closely at The Toolbag you'll clearly see the "trendoid ankle tattoo."

We consider this matter closed.