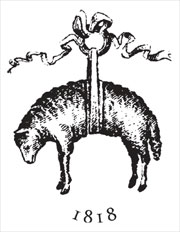 Q: Where does Brooks Brothers fall in the spectrum of Magnificent clothing? Staunchy? Chic? Taken in moderation?
— Eric

A: Eric, you forgot "frumpy."

You'll notice the retailer links on our home page, and there's a reason why Brooks Brothers is missing. Their target market is either dead, hospitalized and on a life support system, or a commentator on ABC's This Week.

Hats off to them for trying to make their brand relevant with "Black Fleece," designed with inspiration by short-pant lovin' Thom Browne, but the prices are insanely inflated. If you're hooked on the classics, look for them with a nod to living in the 21st century, like Bastian, Opening Ceremony, Varvatos, Hickey, Costume National, selected D&G, Prada, and many more.