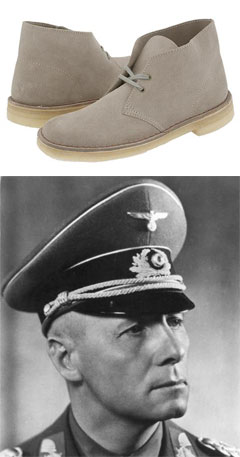 Q: What's a better choice for desert boots: leather or suede? Also, should I stick with Clarks or go for another brand?
--Sam

A:

1. Desert boots are suede.

2. Clarks invented desert boots. They were first worn by British officers doing battle with Rommel in the deserts of North Africa. In other words, stick with Clarks.