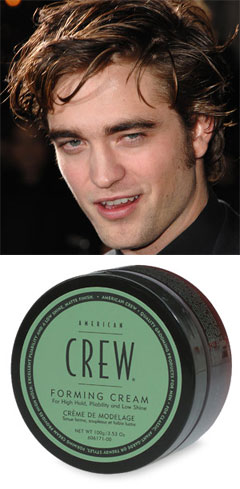 Q: My stylist recommended American Crew Forming Cream as a "product" to keep my do in check. However, in these tough economic times, $15 for less than four ounces of goop seems like a luxury I cannot afford. Are there cheaper alternatives to this product out there?
--Ed

A: Well, you could try Twilight heartthrob and new "It" guy Robert Pattinson's approach and not wash your hair for four years. Natural oils combined with dirt provide high hold and shine!

Ed, we're going to be frank. You're getting your hair cut by a stylist -- which is likely running you a minimum of $50 plus tip -- and you're bitching about $15 for product? While we hate their shampoos, American Crew hair cream is probably our all-time favorite grooming product, and that 3.53 oz. container lasts forever. Possibly the best $15 you'll ever spend.