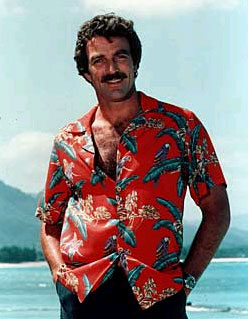 Q: OK, I have to attend an insurance industry convention in Hawaii. The "code" is resort casual. I can already tell, to fit in with this crowd I'll need a few expensive Tommy Bahama camp shirts. But it's not my style. It actually screams "Hey, I'm so stupid that I would pay $120 bucks for 1 shirt." What would you do? Go against the trend, or try to fit in?
--Bill

A: A few thoughts:

1. We're glad it's not your style, though you cannot be afraid to spend $120 on a shirt you like.
2. We've previously stated our view on Tommy Bahama camp shirts. Yes, they are permissible on the 19-island/atoll archipelago known as the "Hawaiian Islands."
3. Hmmmm ... "go against the trend or try to fit in?" If you're an aspiring MB, what would you guess is our recommended approach?
4. We've previously offered suggestions on how to do Hawaii right.