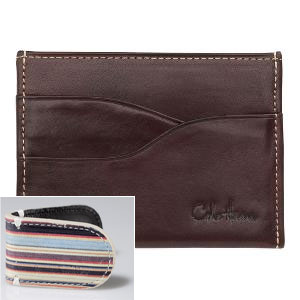 After longing for a slimmer wallet, I finally picked up this card carrier and it's great. The only problem I have, however, is that there's not much room for cash. I can cover most of my daily routine with plastic, but cash is nice for incidentals, such as a quick pint at the pub, tipping, etc. There is room for a couple C-Notes in the center, but then the problem that arises is what to do with the bills that come back in change. I'm trying out the idea of also carrying a money clip, but that doesn't seem ideal to me.

So my question is: How much cash should a Magnificent Bastard carry these days?
—Scott

A: First, give the money clip a try. May we suggest this Paul Smith model to accompany your new purchase? Second, we reckon anything less that $100 is when the gas light goes on for a refill. Waving around a credit card all the time can make you look like you're leveraged to the hilt, like some piss-poor South American country, or the USA.