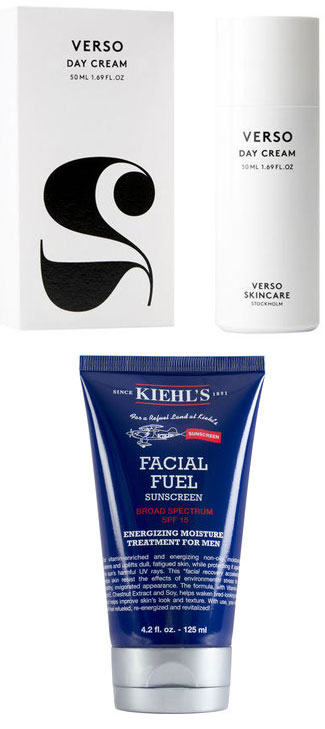 Q: Hi, I was wondering why the post about the reformulated Kiehl's Facial Fuel SPF 15 from last year is no longer on the site... Have they changed it back to the previous version? Asking hopefully...
—Ben
A: No, last year's post about Kiehl's Facial Fuel is still here, and no, Kiehl's has ignored the angry mob and defiantly stuck with their version of New Coke. Meanwhile, fans have resorted to trying an online petition to bring back the old formula:
Date: May 3, 2016
Stars: 1
Reviewer: olddays

Review: how many negative reviews of this new formula will it take for a response from the company? should i start a change.org campaign? the new spf facial fuel is thick and disgusting! it smells and feels like cr*p!
We have long since pivoted to Neutrogena's sunscreen + Retinol Age Fighter Face Moisturizer with sunscreen SPF 15. In spite of the burn, at just $8.92 an ounce this is the best value in a sunscreen + age-fighting combo. (Not counting a bottle of Bulleit, of course.)
But when we're flush our horse is still Verso Skincare Day Cream. It's 15 SPF + Retinol 8, which is the Retinol equivalent of the US Women's Basketball team, while regular Retinol approximates a less-good Senegal. The going rate for a 1.69 oz. bottle of this stuff is $100 ($59.17/oz.), but we've unearthed a rare discount for $80. Yes, $47.33/oz. is more than Hermès Eau de Toilette Bel Objet but it's worth it. Try it and let us know what you think.