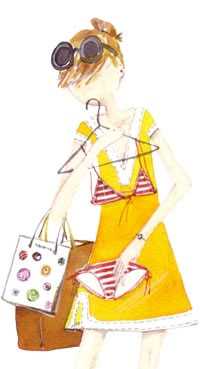 Q: i love your site, and have used it as leverage to convince my fiance that certain fashion choices are good (and bad - i talked him out of a pair of oakleys because of you guys!). i just wish there was an equivalent for women that was so straightforward! any suggestions? or do you know equally fashion-forward girls you could convince to start their own site? women need fashion help too!
--Stephanie

A: We've heard something about go fug yourself and we recall some lady friends talking about DailyCandy.

Frankly Stephanie, we think we're pretty good at dispensing advice to women as well, so if you or any other readers of the fairer sex have a question, we will gladly take a crack at it.