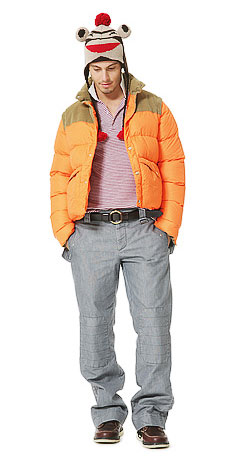 Q: MB. Emergency. I've been watching the price on an Michael Bastian Winter 2008 NWT Orange w/corduroy detail ski jacket/vest. Cool or uncool? $400 including shipping? Pull the trigger? Product is modeled on the Bastian website, FYI.
--Paul

A: We love just about every stitch of clothing Michael Bastian has created since launching his line two years ago. The only problem is his ridiculous pricing. Dude, you're not Tom Ford!

The ski jacket's original price was $1685 -- for that, we think a pair of Rossignols and a season pass at Vail should be included. But at $400, we bless this purchase decision. You get a cool jacket and a cool vest, so it's like getting 2 for 1 (OK, maybe 1.4 for 1, 1.5 tops).