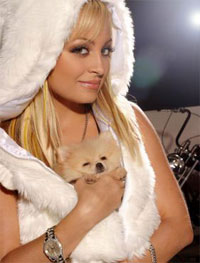 Q: My lifestyle frequenlty involves boring holes in gently microwaved cantelopes. I then close my eyes, concentrate profoundly at the image of Nicole Ritchie's fumehole and furiously insert my wee wee into the the newly-created "orifice." Then, I finish the job. Is this so wrong - or is it merely a common practice almost universally practiced by all heterosexual males? Please advise.
— David C.

A: First, a technique that involves hole-boring, microwaving, and grocery shopping probably qualifies as "MagBasturbation." Good on ya, mate. Second, although we may quibble with the choice of Nicole Ritchie as the object of your, uh, affection, the fact is, you're a man, and men have needs. We're all just squirrels trying to get a nut.

Go ahead. Ask your question.