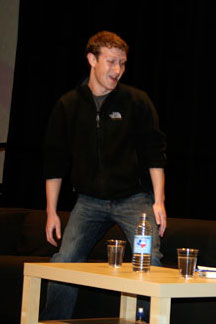 Q: Fall and winter are looming on the horizon and the need to stay warm is quickly becoming a concern. What is your opinion on "The North Face" craze? Past peak? I hope not since I own several of their jackets for casual/ski wear and still love them.
--Matt

A: Matt, is there a resale shop near you?

North Face fleece violates at least three MB principles:

1. Principle of organic materials.
2. Principle of no logos.
3. Principle of not looking like Facebook founder Mark Zuckerberg.