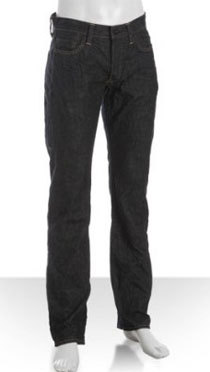 Q: I'm looking for some new jeans, what can you tell me about PRPS, and are they really worth the money?
--Chris

A: We like PRPS denim, but we're not so crazy about the brand's pursuit of "authenticity" by torturing a perfectly good pair of jeans until they look just like a 25-year-old pair of Wranglers worn by an overworked house-painter with a second-rate washing machine. We think it's fine to spend $300 - $400 on a pair of jeans, but only if that price doesn't stop you from doing things you'd do if you were wearing a pair of 501s. They're jeans, after all, not limited edition art objects.

If you like their fit -- and fit is everything with denim -- get something like the dark wash selvedge and start making your own holes.