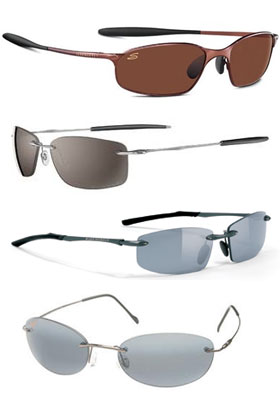 Q: Stumped over what sunglasses to wear while running. Most "fashion" shades are not practical for exercise, and most "performance" shades are too Nascar. Little help?
—PM

A: Have you tried squinting?

As any MB knows, drinking and running typically don't mix, but if you must publicly display your means of staying in shape, we suggest erring on the side of function over fashion, even if it means swerving into Dale Earnhart Jr. toolbag territory. Your sunwear needs to be lightweight, durable, not bounce on the face, and not fog up, which means you should be looking for metal frames combined with lightweight polycarb lenses (not that cheap plastic shit). It ain't easy (as you suggest in your question), but these options will both a.) cut down the glare and b.) cut down on you looking like an asshole.

From the top:

* Serengeti Vedi. 149.99
* As much as we hate to admit it, Oakley Nanowire. $300.
* Rudy Project - Murphy 82. $204.99.
* Maui Jim Kailua. $229.00.


The official Magnificent Bastard eyewear expert,

allyn scura

contributed mightily to this response.