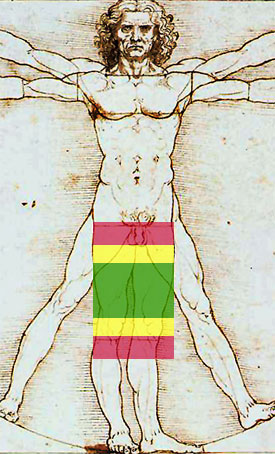 Q: I'm trying to find a swimming suit. Do you have any suggestions?
--Matt

A: Now that it's April 2nd, Matt, we can seriously answer your question. (See the April 1 version.)

First of all, we don't care what Vilebrequin is showing this season (or any other): elastic waistbands are universally unflattering and should be reserved for pre-K MBs in training. Beyond that, swimsuit length is the key determining factor. Using da Vinci's Vitruvian Man as a model, do your best to stay in the green zone. Yellow is OK but not recommended. Red is definitively toolbag.