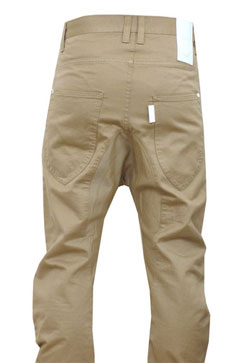 Q: Uncrate, previously satisfied with simply adding a "me-too" to other sites' work, seems to have recently gotten into the fashion advice business for itself (http://www.uncrate.com/men/style/garb/) . Their suggestions for "The New Wall Street" seem follow the MB-approved principles of Anglophilia, natural materials and I don't see a belt-clip for that Blackberry ... still, I worry. For example, how can I properly scmhooze a board meeting in "narrow ankle" pants that feature an index-card-sized branded patch logo on the ass?

So the question: Is Uncrate ready to quit the kids table and come drink with the adults, or is little brother TTH?
--Andrew

A: Just as you can't ask a caterpillar to fly, you can't expect every guy out there to take on the responsibilities of being an MB -- which in part include knowing one's own style well enough to occasionally decide for yourself which pants go with which shirt. Or simply which pants not to wear at all.