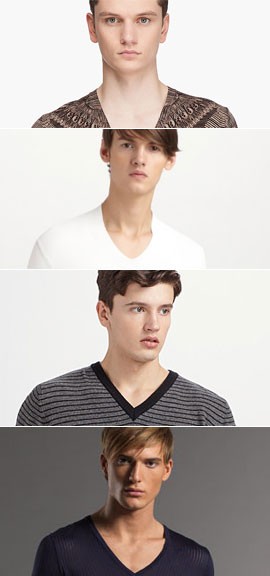 Q: You've heartily endorsed v-neck sweaters and have talked a lot about what should and should not be worn under them. But can a middle-aged MB wear them solo, sans shirt?
--Markoni

A: This is not a look we can endorse -- unless you are a young, serious, manscaped model -- for at least three reasons:

1. Too much laundry. Wearing clothing in direct contact with the skin requires cleaning, and cashmere sweaters -- as if you'd be wearing anything else! -- should be washed even less frequently than cats. It's just too hard on them.

2. Layering is a key component of artful dishevelment, and chest hair doesn't count.

3. What would we do with all our collared shirts?