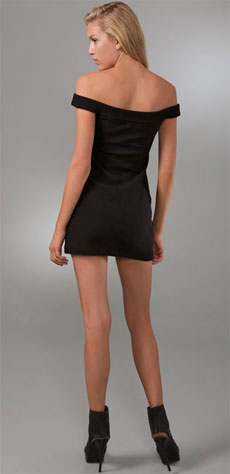 Q: For an Irish-themed wedding, is it all right to wear a black mini dress? Or is a floral longer dress more appropriate?
--Alexandra

A: Hon, this is a question best left to Spectacular Bitch, but as SBs are wont to do, they're making us wait.

Anyhow, the answer is "neither." Even if the longer dress was made with printed shamrocks, flowers are best when used in combination with vases. And while we strongly endorse black mini dresses, they're for the club, not a wedding. Instead, wear something that hits right around the knee, like this silk "Lorelei" dress (but go ahead and get the mini dress too).