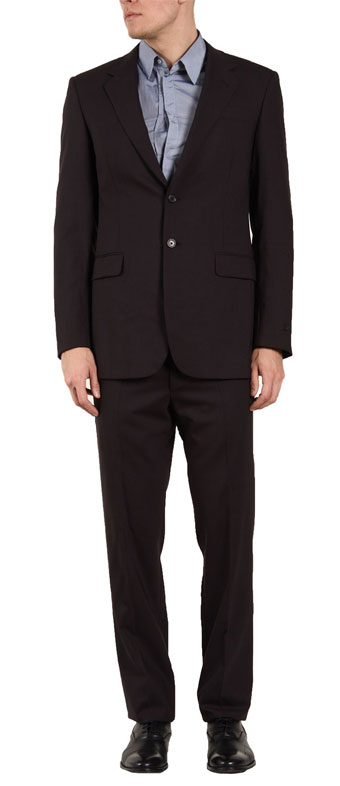 Q: Where is the best place to get a men's suit? Budget is 1K max.
—Jessica
A: As longtime readers know, our favorite place for suit shopping is yoox.com, a Milan-based e-commerce site. Three days ago, The Telegraph called it "the Amazon of the fashion world."
At Yoox, you will find loads of stylish, Italian-made suits for as cheap as a couple hundred bucks. And here's the best part: the site's vast selection and 100-country reach means that your guy will be the only man within his zip code — or maybe even his time zone — wearing whatever suit you choose.
This is in stark contrast to what we perceive as the Ludlowization of the young, upwardly mobile professional suit market — named after J.Crew's increasingly ubiquitous invasive species. The popularity of the Ludlow eludes us. Why spend $700 on a made-in-China suit with prop buttons and anemic lapels when you can buy Prada, Piombo, or Martin Margiela for less? Pick up one of these, and you'll have more than enough left over to add a tie from our store to your shopping list.