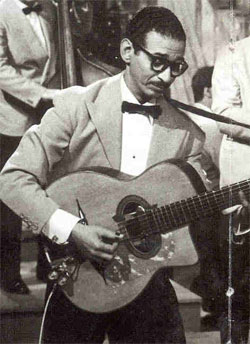 One of our most popular features (besides the Top 10 Ways to Look Like a Total Toolbag, of course) was this spring's review of seven different custom shirtmakers, and there are a couple of updates to help inform your purchase decision.

Chicago-based Deo Veritas, the place that made our favorite and also most versatile shirt, has simplified their shirt designer tool (our biggest beef with DV), and added some higher-end Thomas Mason fabrics ($138) and a few entry-level Japanese fabrics ($69) for those wanting to dip their toe into custom shirts. Even for toe-dippers, we strongly recommend spending $9 for the sewn-collar upgrade.

Manhattan-based Biased Cut, which made the best fitting shirt, has released a measuring "how-to" video set to a Django Reinhardt contemporary Oscar Alemán's Tango. Follow the instructions -- preferably with the help of a cute tailor -- and you will get a well-fitting shirt.