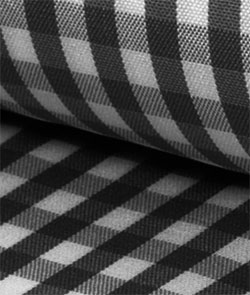 When we conducted our online custom shirtmaker review last year, we loved the fit of Deo Veritas' shirts and the fact that it offers sewn collars for a nominal upcharge of $9. But we weren't so crazy about the site's ordering process or its design in general. Recently, the HTML tailors at Deo Veritas engaged in some significant alterations, and we think the new site turned out great.

Deo Veritas has also expanded the range of its fabrics from 58 to 80, and added a incisive tutorial on what to look for in a dress shirt. Study this tutorial closely, as in the next few days we'll be featuring a quiz on this very subject. The lucky winner will get his choice of Deo Veritas shirt, made to order and delivered to his door in less than a month.

And if you don't win, well, you can still take advantage of a special deal Deo Veritas is currently offering readers of Magnificent Bastard — 20% off on orders of two shirts or more. Just remember to use the MB2FOR20 code at checkout.