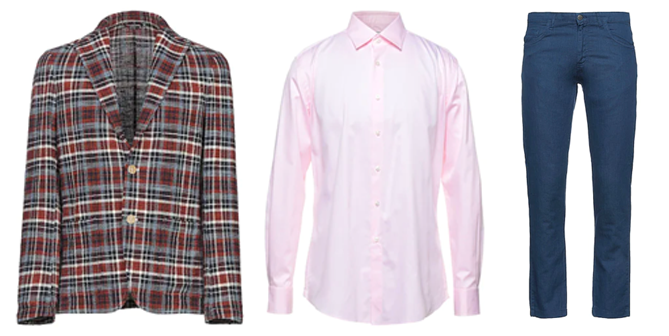 GaranimalZ?
A reader asked if we could help his 20 year-old son get dressed for a summer internship at a multi-family rental housing development firm. (He assures us the owners are not slumlords.) Because he's also a good customer, we obliged, and we're excited to share what we think is a killer outcome the client loved.
The requirements:
— No white pants. (Apparently he's not as big of a fan as we are.)
— $1000 max.
We're believers in dressing for the job you want, not the job you have, so our recommendation was to make patterned, textured, washable, deconstructed blazers with 2 buttons and meaty lapels the pillar pieces, and surround them with a variety of solid and smooth pants and shirts.
Here is the best part: By adopting Garanimals/Dresserizer rules — i.e., everything must work with everything else — a mere 9 items results in 27 outfits with blazers on every day, and a total of 36 outfits when they get some time on the bench.
Blazers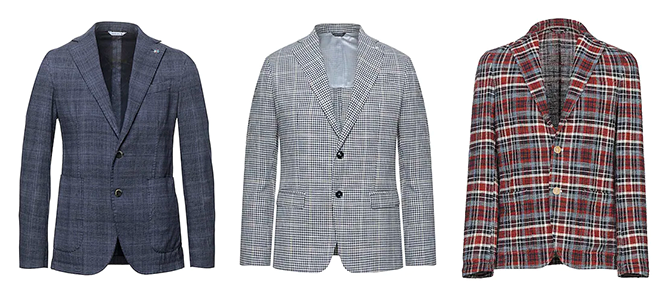 Left to right:
Manuel Ritz Dual vent, functional buttonholes. $120.
Havana & Co. Dual vent, and 5 functional buttonholes! $106
Altea The boldest play, the most casual, and probably the client's favorite. No vent and no buttons on the sleeves. $181.
Shirts
American men are still being led to believe spread and cutaway collar shirts are in their best interest. We emphatically disagree and think an unbuttoned point collar is the only way to go. It's timeless, suits most men's faces the best, and works the best with the best knot (four-in-hand). The mandeer looks as good now as he did 15 years ago, and will continue looking good in another 15, 30, and even 100 years, when we're all dead.
Anyhow, an old-school Italian brand called Xacus gets this, still makes them, and they're cheap. We went all-in.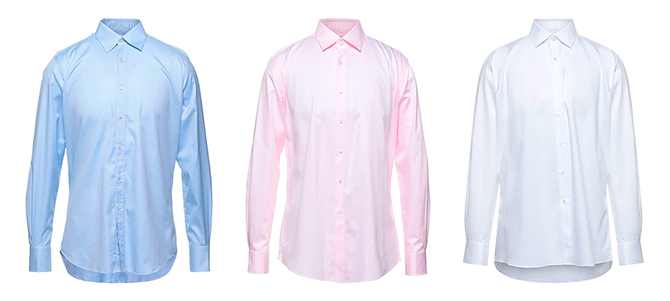 Left to right:
Pants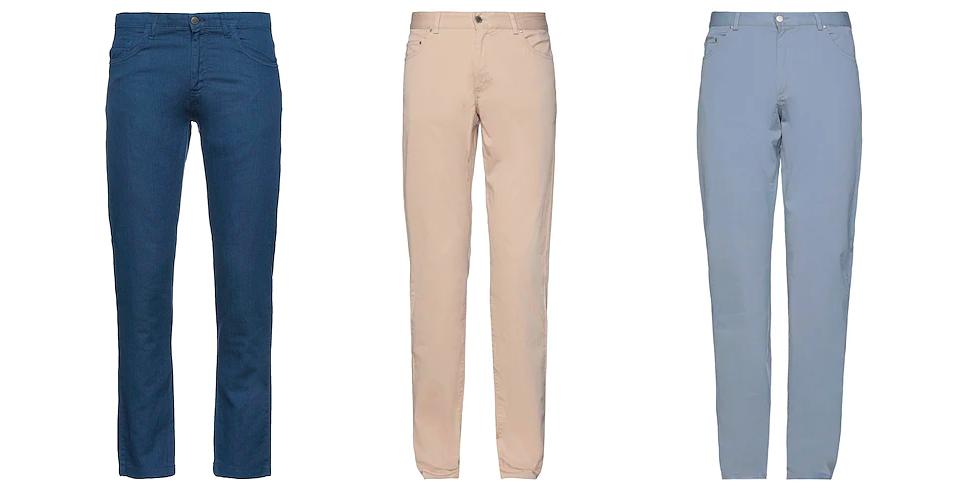 Left to right:
Shoes
Polo is about as popular now with Gen Z as it was when Gen X was in its 20s. These were a huge hit, and come in black and white, too.
Grand total, including the shoes: $862.
NB: Some of these items are another 30% off the prices listed through May 14th!