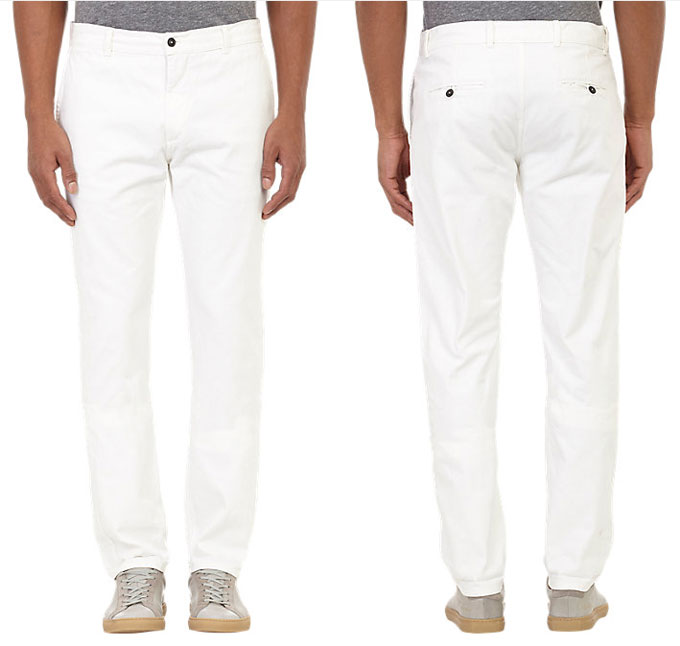 With the Cardinals 3-0 win over the Cubs on April 2nd, white pants season officially started. For us they're already on a rotation heavier than a starting pitcher, and with a life expectancy about as long as a doubleheader, we're always looking to stock the bullpen.
Three strikes and we're out?
Yes. But let us first present the MB Deal of the Week: Brooklyn Tailors White Denim Pants. Originally $205, marked down to $69, and now just $34.50 (+ free shipping) these pants are made in BkT's Kathmandu, Nepal factory, where they're usually busy making suits and dress shirts. So we expect a more tailored construction, and paired with the countervailing force of denim, a switch-hitting pant we can wear to both the office and a matinee.