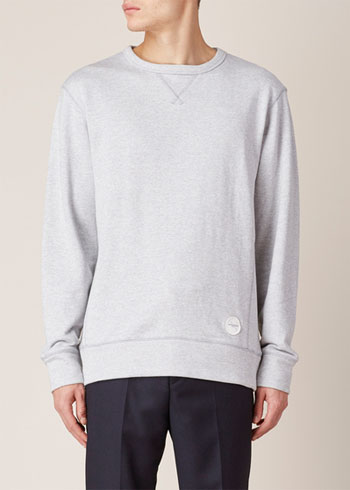 We stalk TOTOKAELO for deals on Martin Margiela cardigans and Ann Demeulemeester longline tanks, but have unearthed great value on a plain old sweatshirt.
Now, you might be wondering: How many plain old sweatshirts does one man really need? Well, let's see. If you're like us, you need one for sitting around. Then, you also need one for sitting around drinking. Then, there's sitting around drinking and watching sports.
In short, if you share our very active sitting-around lifestyle, you'll need a full complement of plain old sweatshirts.
Which brings us to Saturdays Surf NYC's sweatshirt collection. For us, it's right up there with the best of them. Available in grey, navy, or black, they're $49 plus free shipping. (FYI, more sizes are also on sale straight from the source.) If you opt for the navy or black pullover hoodies, they're only $32.40. Fits true to size. You will not be disappointed.