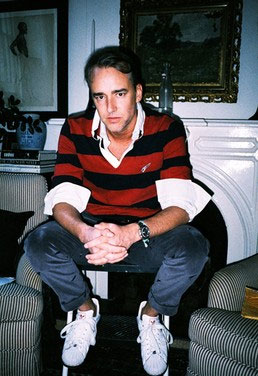 Via this illuminating Esquire profile of one our favorite designers, Michael Bastian, we learned an astonishing fact: "But five years and ten collections into his design career ... and even Bastian found that he often couldn't afford to buy his own clothes."

Please, someone tell the man about eBay.com -- we see his stuff on there all the time at deep discount. Maybe Gilt.com will show him some mercy too -- a designer who can't afford to wear his own clothes is even sadder than a four-star chef who can only afford to eat at Olive Garden.

Hat tip: reader Chris

Earlier: Michael Bastian: A Study in Magnificent Bastard-dom

Earlier: Michael Bastian demonstrating proper shirt-tucking technique while hailing a NYC cab.