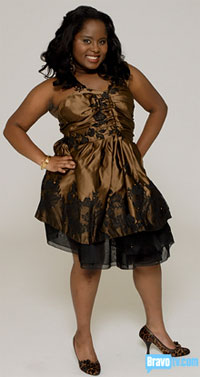 Christian was not feeling fierce and nearly got the boot after turning his model into a bloated Fudgesicle. However, he did have the show's best line, accurately describing high-school prom: "The other designers seemed to be kind of excited. But I think prom is horrible and tacky and gross."

Meanwhile, everyone else essentially failed, making 9 dresses that looked like total ass. Poor girls. We sensed slippage with Kevin and he got aufed, though there were clearly worse dresses on the runway.

Here are our elimination odds for Week 8. Everyone is essentially staying put with the exception of Victorya, who's immune from elimination.