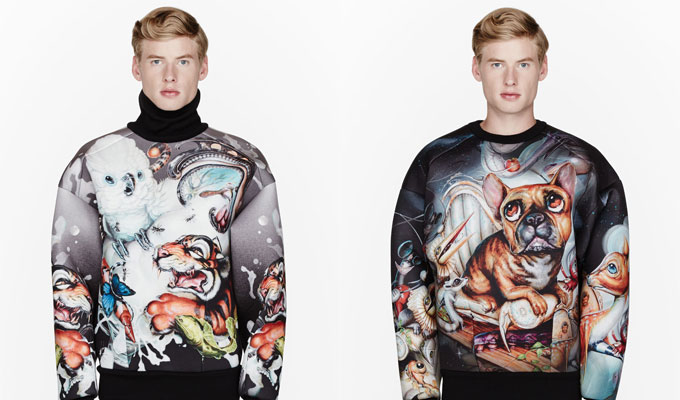 Today, we re-introduce what we expect will be a recurring feature at MB: Show Us Your Game Face, Dude!
The premise: Anyone model can master Blue Steel or Le Tigre while wearing a non-descript pair of wool trousers or a block stripe cashmere sweater. But it takes a real pro to look serious while wearing some of the get-ups that are an occupational hazard of being a model.
Here, our guy keeps it stony-faced despite wearing $500 puffy sweatshirts shopping mall-airbrushed with cockatoos, tigers, French bulldogs, and fawns.
Have you seen a candidate for Show Us Your Game Face, Dude!? Send a note to editor@magnificentbastard.com and if we use it on-air we'll send you a 4-pack of Disposable Letterpress Beverage Shields.