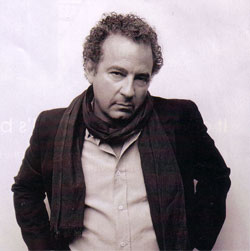 We're thinking of having a bonfire fueled by our A.P.C. jeans collection after reading head designer Jean Touitou's comments (and seeing his pretentious pose) in a recent issue of Details.

His way misguided thinking on drinking:

"After you're 35, it's difficult to drink unless you're running 10 miles a day. I'm not talking one dry martini every Saturday or something. I'm talking three dry martinis a night. And I don't think that's possible -- it's too much poisoning. It's not a very sexy way to talk about drinking, but that's the truth."

Whatever.