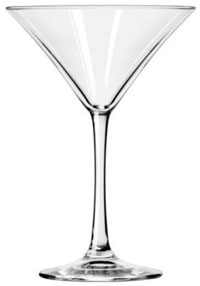 It's been 91 years since a classic cocktail was invented (Sidecar, 1918) and we believe it's time for a new drink to take its place alongside such legendary balms as the Rob Roy and the martini. That, and we're thirsty.

So we're embarking on a quest to invent the Magnificent Bastard Cocktail, and we need your help. Submit a drink recipe and be entered in a single-elimination taste-off tournament, to conclude on April 5, 2010. The winner will receive a $500 shopping spree at KegWorks, a great place to either Magnificent Bastard-ize your bar, or pick up a polished stainless steel stripper pole. Or both.

So get out your muddlers, your jiggers, your strainers. Stock up on bitters, mixers, garnishes, and some top-shelf booze. Then get to work. All entries must be submitted by January 31, 2010. Check the contest page for more information, including judging criteria and tips for winning. Good luck!