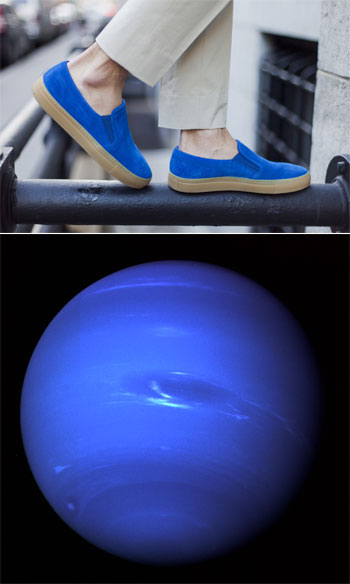 Thanks to all who entered our recent contest. This time, only a small number of participants achieved a perfect score. The question that stumped many of you? Number 2, the one about what beings on Neptune would probably wear if they existed and had feet. While we're sure they would appreciate the easy style and Italian craftsmanship of the Hydrogen-1 Neptunians, Neptune also has an average temperature of around -328 F (as our hint page revealed). That's even colder than it gets it in NYC, in the midst of a polar vortex — so the Sorel Caribou Reserve Lined Pac Boots were the correct answer.
Four of you got that one and all the other questions correct. Thus, we assigned you each a number and ran these number through the True Random Number Service. The lucky winner? Adam Dewitz. Adam, let us know your size and mailing address, and we'll connect you with your new pair of Neptunians, just in time for summer.
Those of you who came up short, take heart. We'll be announcing a new contest soon.