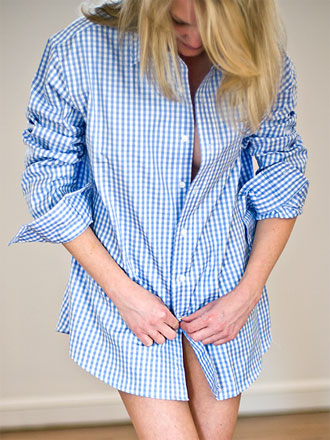 To kick off the new year, we're having a contest. Take a simple quiz, and you may win a free custom shirt, compliments of Deo Veritas.
Longtime readers of this site will recognize that name. We previously reviewed seven custom shirt-makers. And after our meticulous and comprehensive assessment, we decided that the shirt Deo Veritas made for us was our favorite. We've been fans ever since.
Here's how the contest works.
1) Take the quiz. The deadline to submit is 11:59 PM CST on January 31.
2) Everyone who scores 100 percent on the quiz will be entered into a drawing we'll hold the first week of February. We'll choose two winners. Each winner will receive a free custom shirt from Deo Veritas.
3) We'll announce the winners, and share this information with Vinnie Sikka, the proprietor of Deo Veritas. Vinnie will take it from there, providing you with instructions on how to order your complimentary custom shirt.
4) Design your custom shirt at Deoveritas.com, using the simple-to-use online ordering system. You'll have a choice of 170 different fabrics, 12 collar styles, 8 different cuffs, etc. As you experiment with different options, Deo Veritas renders it in 3D to help you visualize your ultimate shirt.
HINTS
1. The Buckley Tie
2. Joseph Kandell's LinkedIn Profile
3. Deo Veritas Cuff Styles
4. The Pretty Nice Rack
5. The Buscemi Tie