Q: For cool fall days, are hoodies bastardly? What about this one from Alternative Apparel?
—Chris

A: We've never been big fans of hoodies, unless of course you're a woman, a boxer, or still waiting to graduate from high school. They're like cardigans for kids.

Use the chart below as your hoodie (or cardigan)-wearing guide.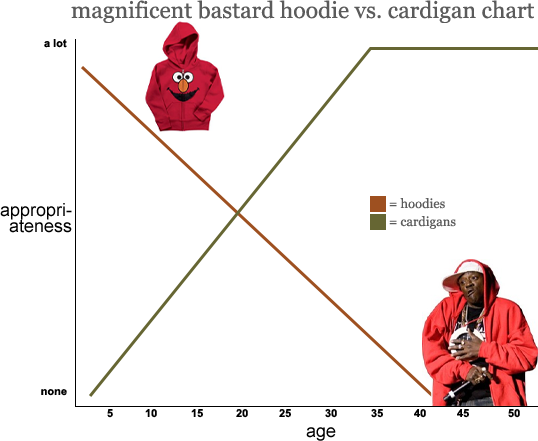 Earlier: More dismissive missives about hoodies