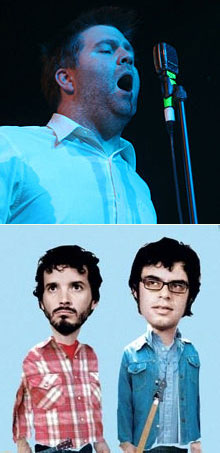 Q: At 34, the lyric "I'm losing my edge to the art-school Brooklynites in little jackets and borrowed nostalgia for the unremembered eighties" provides background music while I check my cultural awareness. The kids are coming up from behind. That being said, where's the Hedi love? Or a gush or two for Demeulemeester? Your premature rejection of skinny has me worried. Are you losing your edge?
—Todd

A: Whoa. Forget the kids, our MBB (Magnificent Bastard Brother). With all respect due James Murphey, are you seriously ready to shit yourself with fear about losing your edge to a bunch of emos aspiring to be a poor-man's version of Flight of the Conchords? No sir!

Anyhow, skinny is still over.