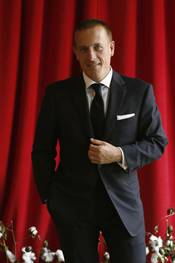 Q: I see the MB as the smart ass, more web-savvy younger brother to The Sartorialist. How do you see The Sartorialist?
--Keska

A: You forgot drunker. And with the better name.

We've got nothing but love and admiration for Scott Schuman (The Sartorialist), though we do bring a different point of view to what it means to be a man. That being said, anyone who wears a pocket square like that is definitely someone to be reckoned with.