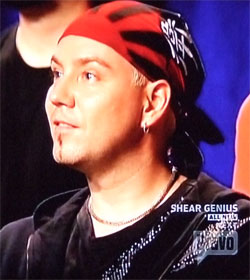 In the August issue of GQ -- the one with Seth Rogen on the cover -- "Style Guy" Glenn O'Brien admits to leaving a single button-down collar button unbuttoned, calling it a "je ne sais quoi casualness" and "flaunted carelessness." We think he means "artful dishevelment," but this is "overly-engineered dishevelment," and trying way, way too hard. The desired go-to-hell air needs to look completely uncalculated.

In the same issue, he endorses the hoodie, primarily for its blue-collar roots and utility. White-collar roots are preferable, and that damn hood is non-functional and simply in the way at least 90% of the time. Also, Suede from Project Runway wears them a lot.

Follow his advice at your own risk.