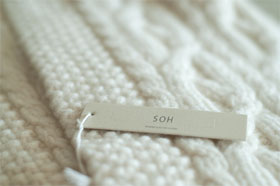 I wanted to update you on my efforts to knit the perfect scarf. You were kind enough to obtain the dimensions of the SOH Cashmere Scarf so that I could knit it for my dear son. I found the ideal cashmere yarn and have just finished the last stitch of scarf. My son will be celebrating his 25th birthday on Saturday and this will be a truly fitting gift to commemorate his quarter-century mark.

With sincere thanks, Bonnie

A: That truly warms our hearts, Bonnie. Now, if you enter our MB Cocktail Contest and submit an entry that your son will be proud to order in any bar in America, you will truly be en route to winning Mom of the Year!