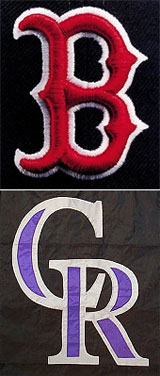 This was an epic mismatch. The Colorado Rockies really had no chance against the Red Sox, not because of the talent discrepancy, but because of the logo discrepancy.

Red Sox logo: Bold, traditional, timeless.

Rockies logo: Bland, flat, purple. Looks like it could do double-duty as a generic drain cleaner privately branded by Costco. We'll call it Clog Remover.